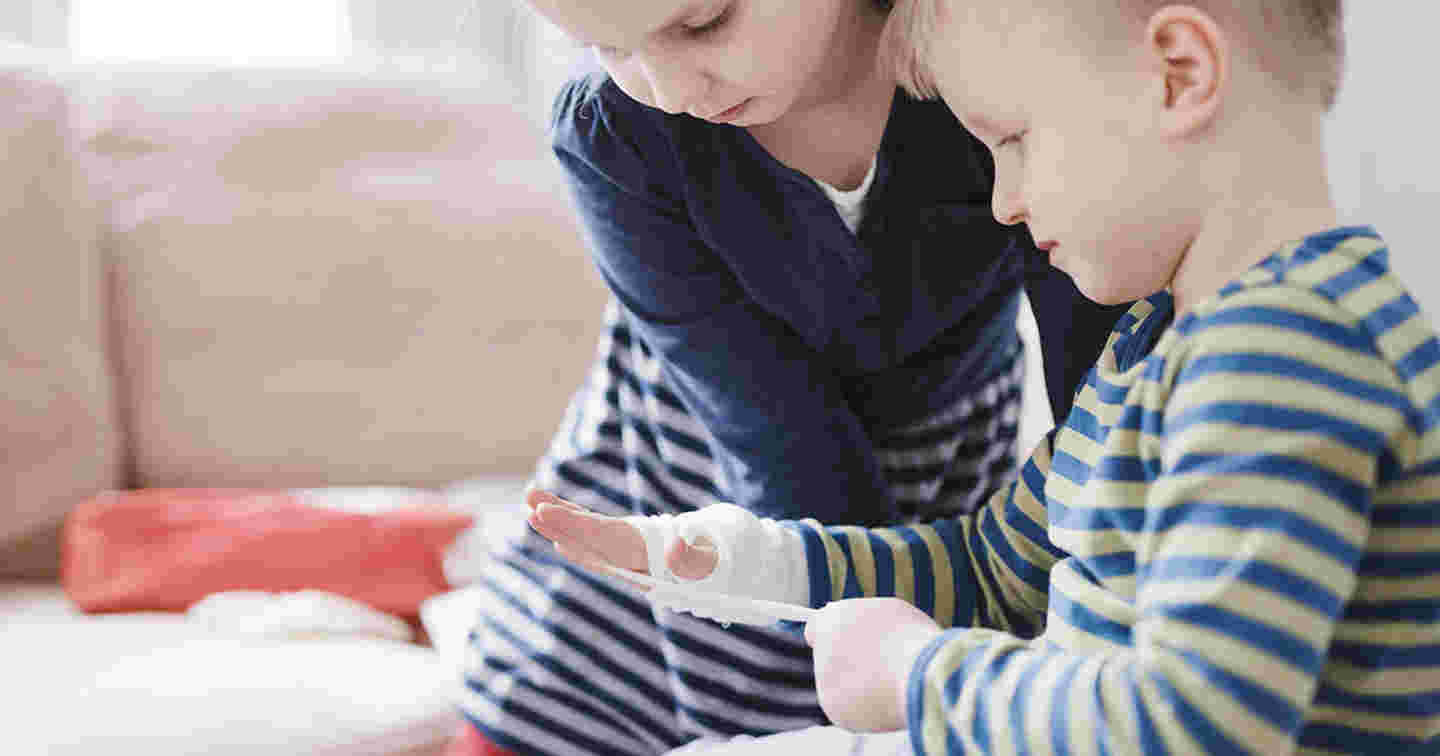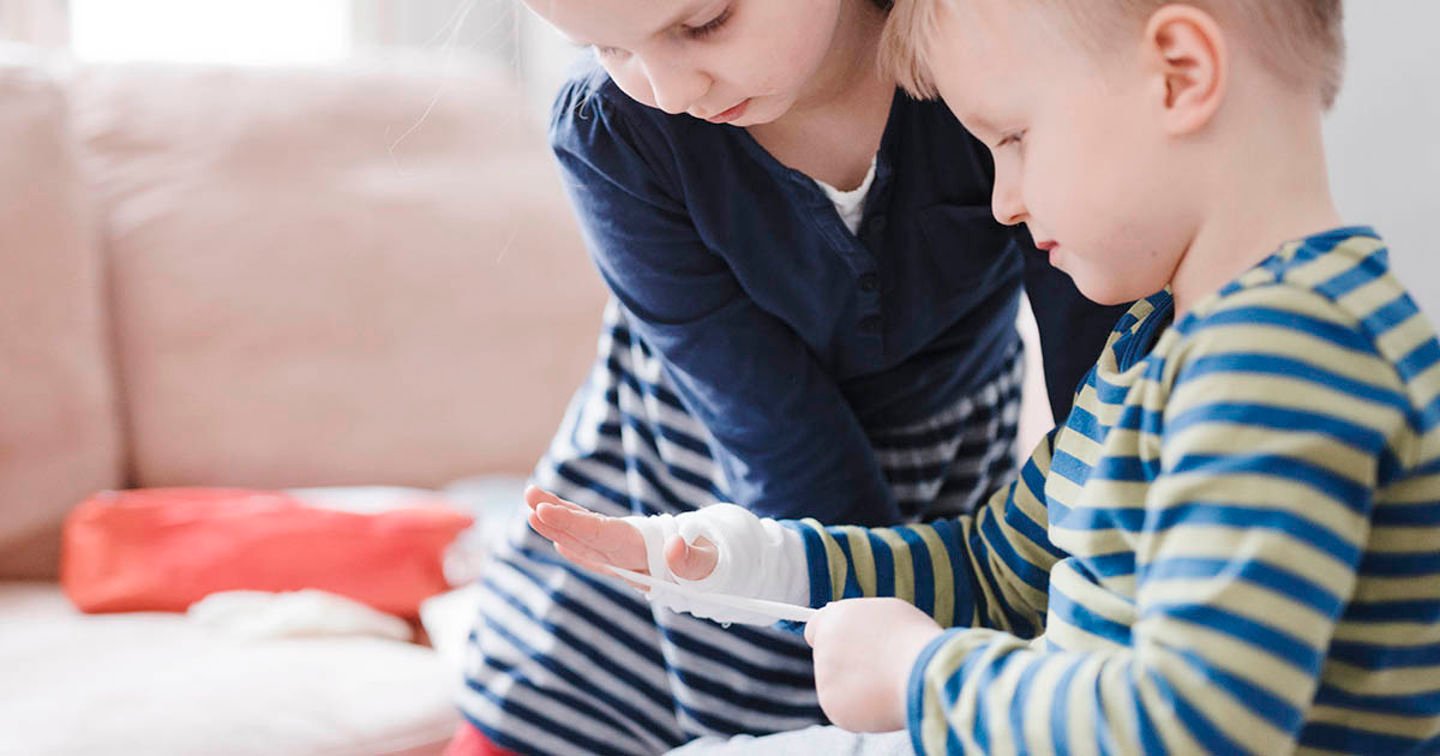 Photo: Joonas Brandt / Suomen Punainen Risti
In the case of burns, it is important to stop tissue damage quickly.
A burn is tissue damage caused by heat or a corrosive chemical substance, in which damage is caused to the skin and possibly the tissues beneath it. If the skin is not cooled, the injury will spread to the deeper layers.
Tissue damage can be caused by a hot object, liquid or steam. Other causes include a corrosive substance, radiation and electricity.
Symptoms of a burn:
Superficial burn injury: the skin is red, dry, swollen, and sore
Deep burn injury: the skin is red and swollen, blisters form in the area. Extremely badly burned skin is dry, hard, charred, and numb.
First aid for a burn:
Cool the burn immediately with cool water for approximately 10 minutes.
If the injured area is extensive or the injured person is a child, be sure not to cool too much and keep the injured person otherwise warm.
A burn can be covered lightly using a clean bandage. Do not break the blisters. Superficial burns usually heal by themselves in a few weeks.
Medical care is needed if the burn is
extensive or deep
blistered and larger than the palm of the injured person
on the face, joint areas, mucous membranes, or in the respiratory tracts
caused by electricity, a chemical substance, radiation or steam
If you are unsure about the severity of a burn, call 112.