Reception of asylum seekers
The Finnish Red Cross maintains reception centres in different parts of Finland.
Reception centres are intended for asylum seekers whose applications are still being processed or who are waiting to move to a municipality or to be returned to their home country. The centres provide asylum seekers with services intended to ensure their well-being and income.
The reception centres take care of e.g. asylum seeker accommodation and necessary and urgent social and health services. The care personnel at the reception centre assesses each asylum seeker's need for social and health services. Underaged asylum seekers have the right to receive the same health services as those residing in Finland.
The Finnish Red Cross aims to support the integration of asylum seekers starting from the first day in the country when the motivation to learn the Finnish language and culture is at its height. The reception centres teach Finnish or Swedish as well as culture and manners, and also arrange club and leisure activities. Volunteers play an important role in the club activities and the psychosocial and social supporting of asylum seekers.
The reception centres also map the competence and possible training and employment wishes of every asylum seeker. The purpose of mapping is to promote the asylum seeker's early integration, equal participation opportunities and access to Finnish society.
From 7 March 2022 onwards, people seeking temporary protection in Finland will also be eligible for reception services.
People seeking temporary protection in Finland can stay at a reception centre or in private accommodation if they wish. The Red Cross does not coordinate or maintain private accommodation. However, anyone who has made their own accommodation arrangements will receive reception services from the reception unit where they are registered.
At the beginning of 2022, there were 12 reception centres run by the Red Cross in Finland. In March, at the request of the Finnish Immigration Service, we started setting up new reception units to help people fleeing Ukraine.
In December 2022, the Red Cross is operating 52 reception centres across Finland. Both asylum seekers and people seeking temporary protection are registered in these units.
52
reception units run by the Red Cross in December 2022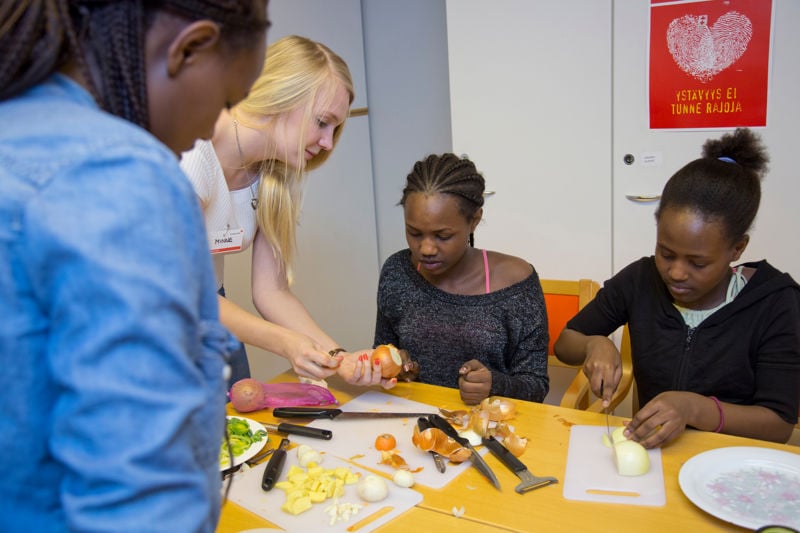 Help with integration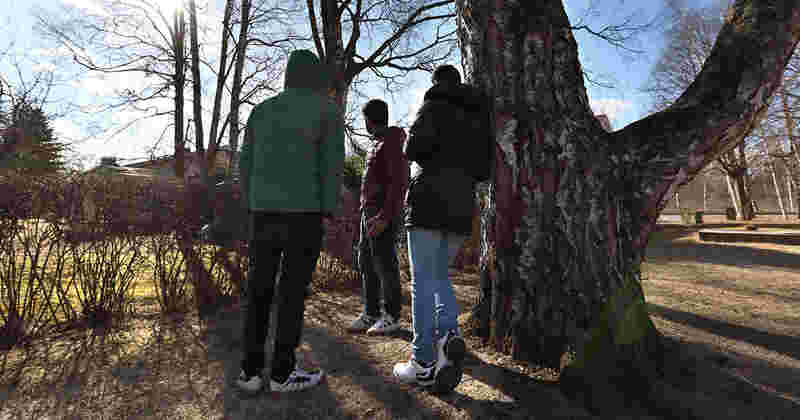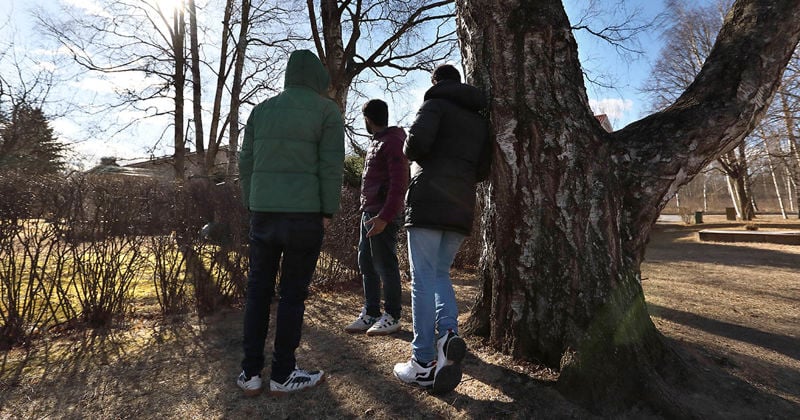 Help for undocumented immigrants
Global help for those forced to flee