The Red Cross is establishing reception centres throughout Finland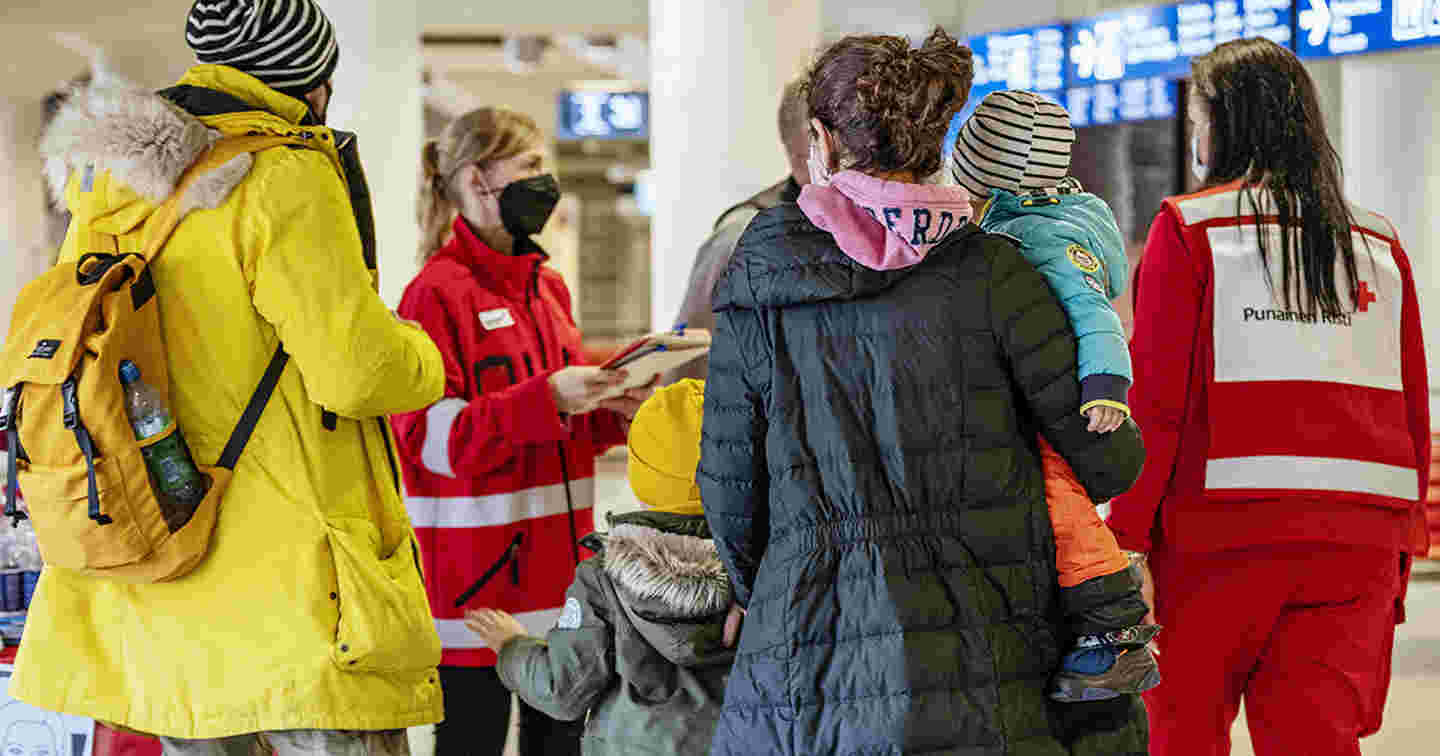 Help from volunteers is important in supporting people fleeing Ukraine.
The Red Cross is supporting the Finnish Immigration Service in helping people fleeing Ukraine get started on a new everyday life. At the request of the Finnish Immigration Service, we have set up new reception centres and temporary accommodation units in different parts of Finland.
Currently, we have 19 units housing around 3,000 people who have fled the conflict in Ukraine. The southernmost unit is located in Turku, whereas the northernmost units are those in Rovaniemi and Kemijärvi.
In helping people fleeing conflicts, the most important thing is to meet their basic needs first: offer them food, water, warm clothes and a roof over their heads.
The most important thing is to first meet the basic needs of people coming to the country.
At the early stages, the most important equipment of apartments and rooms includes e.g. beds and mattresses, pillows, bed linen, kitchen sets and tableware and the necessary furniture. With large numbers of people arriving at short notice, temporary emergency accommodation may also be needed, meaning that a room can temporarily have only mattresses instead of beds. Early on, many people are also in need of psychosocial support.
People seeking asylum or temporary protection are entitled to reception centre services. Some stay at reception centres, but a person seeking asylum or temporary protection in Finland can also arrange their own accommodation, i.e. stay in private accommodation, e.g. with relatives.
Even then, the person is entitled to reception services, such as healthcare and social services. We are offering services related to reception operations to around 5,000 people staying in private accommodation. However, the Red Cross does not arrange or guide people to private accommodation.
Help from volunteers is essential in rapidly changing situations
In situations of extensive immigration, the authorities and organisations are often very overloaded temporarily. The number of people coming to the country has been high, and accommodation facilities have been arranged on a very tight schedule. This has meant that there have been delays e.g. in arranging equipment and furniture to apartments, as can be expected with the sudden arrival of large numbers of people.
The reception operations of the Red Cross are supported by a large number of volunteers, whose support in arranging practical aid at short notice is extremely valuable.
The authorities as well as Red Cross employees and volunteers have been extremely busy in recent weeks, and excellent cooperation with other organisations, communities and volunteers offering their help has taken place in many areas. We are very grateful to everyone who has helped!
To find information about helping where you live, visit Oma Punainen Risti.
We are very grateful to every volunteer.
We work hard to ensure that people seeking protection are able to start their everyday lives in a new living environment as quickly as possible. Later on, we will be offering other aid, such as friend activities, when possible.
We keep active contact with the people we are helping and listen to their feedback on the support they have received.
The Red Cross is supporting the Finnish Immigration Service
The Finnish Red Cross establishes, maintains and closes reception centres across Finland commissioned by the Finnish Immigration Service. The reception centres take care of e.g. asylum seeker accommodation and necessary and urgent social and health services.
The reception centre operations are funded by the Finnish Immigration Service, which is also responsible for processing and deciding on asylum and temporary protection applications. Reception operations do not use funds donated to the Finnish Red Cross.
Large-scale immigration and preparedness
Reception of asylum seekers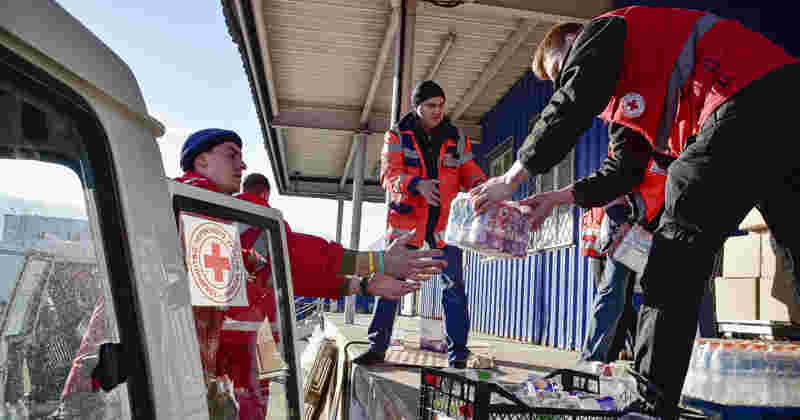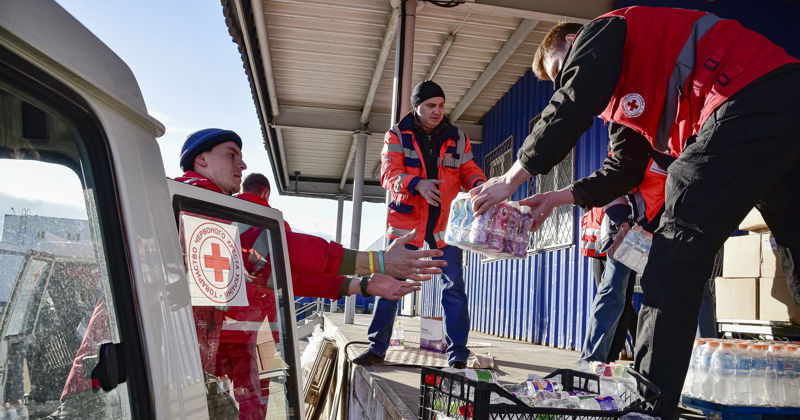 The Red Cross is helping in Ukraine