Photo: Marjaana Malkamäki / Suomen Punainen Risti
Our food aid activities are built around respectful and safe encounters with human values. Our activities are based on volunteering.

The Finnish Red Cross organises food aid activities and food distribution in several towns in response to the growing need for aid in Finland.
Our volunteer branches around Finland arrange food aid activities efficiently and independently in cooperation with local operators, such as shops, schools, central kitchens and lunch restaurants. We also cooperate with other food aid operators.
Food aid is being developed
The Red Cross aims to develop its domestic food aid activities to be more participatory and better organised on a national level.
The food distribution events are also accompanied by activities that support overall well-being, such as communal meals, breakfasts and opportunities to get debt and health advice and support with submitting various applications, for example.
Our aim is to further develop the support provided in connection with food aid, also in cooperation with other operators.
Where to find food aid?
If you are looking for food distribution events, you can find the nearest events of several operators at Foodaid.fi.
If you want to volunteer or are looking for other information about Red Cross  food aid activities in your area, ask for more information from your local district office or branch. We are happy to have you with us!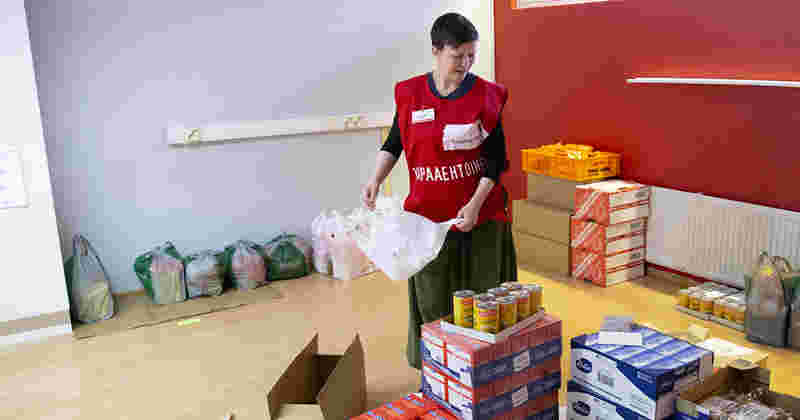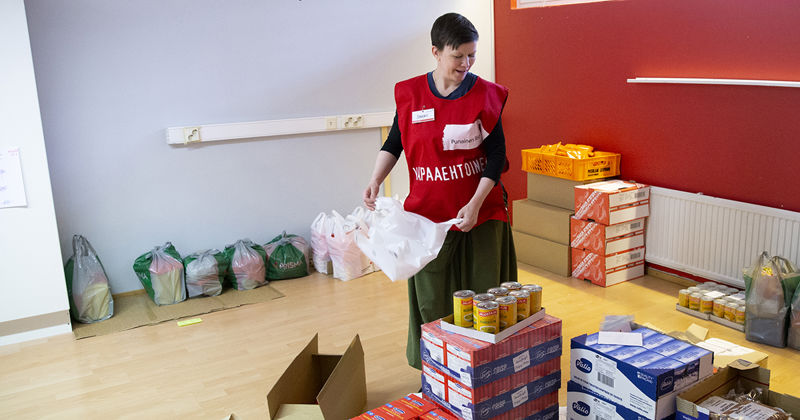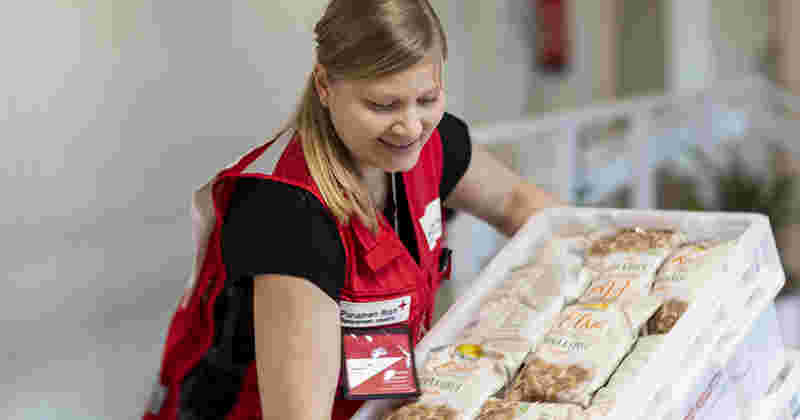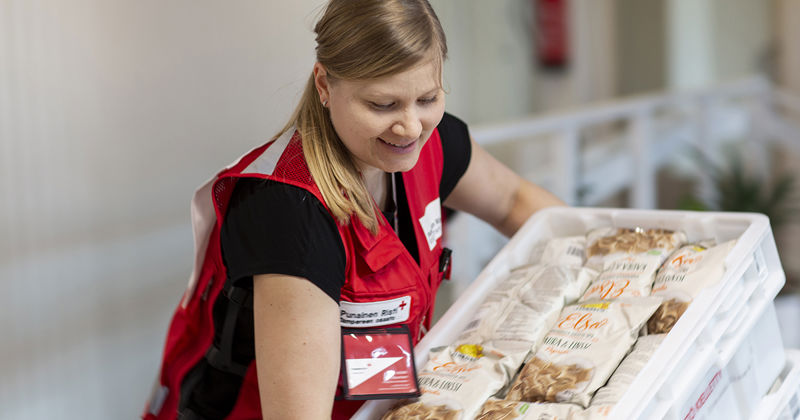 70,000
people receive food aid from the Red Cross in Finland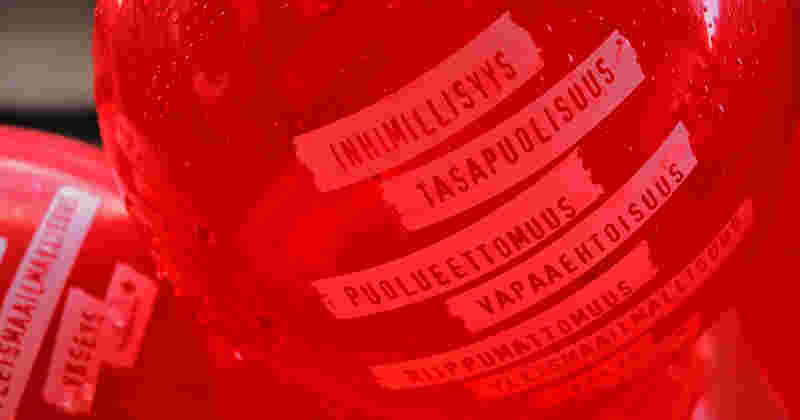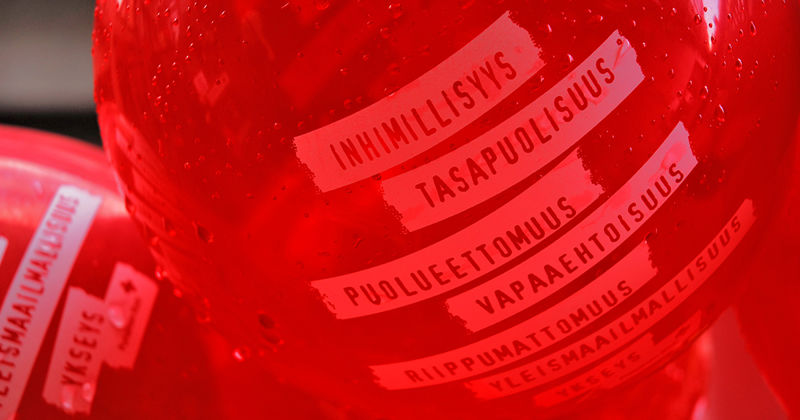 The operations of the Red Cross are steered by seven fundamental principles.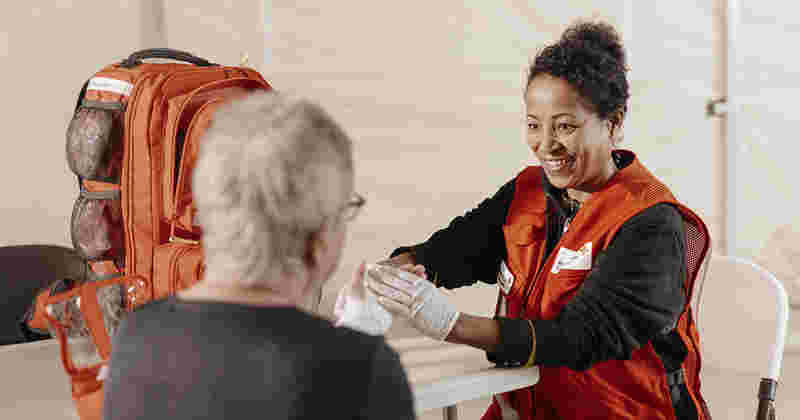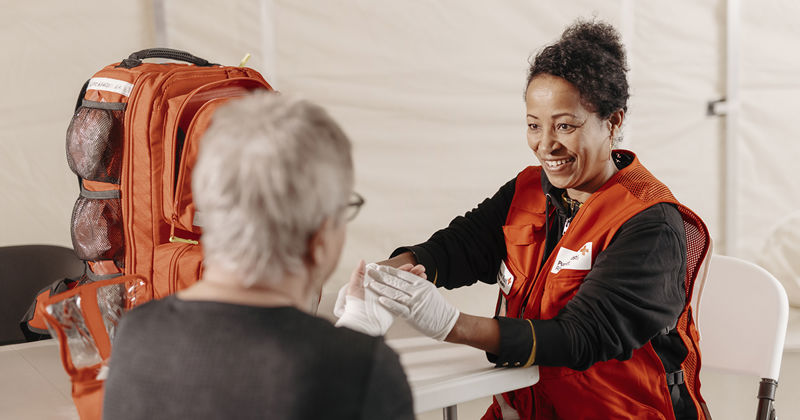 What does the Red Cross do?