Activities for family caregivers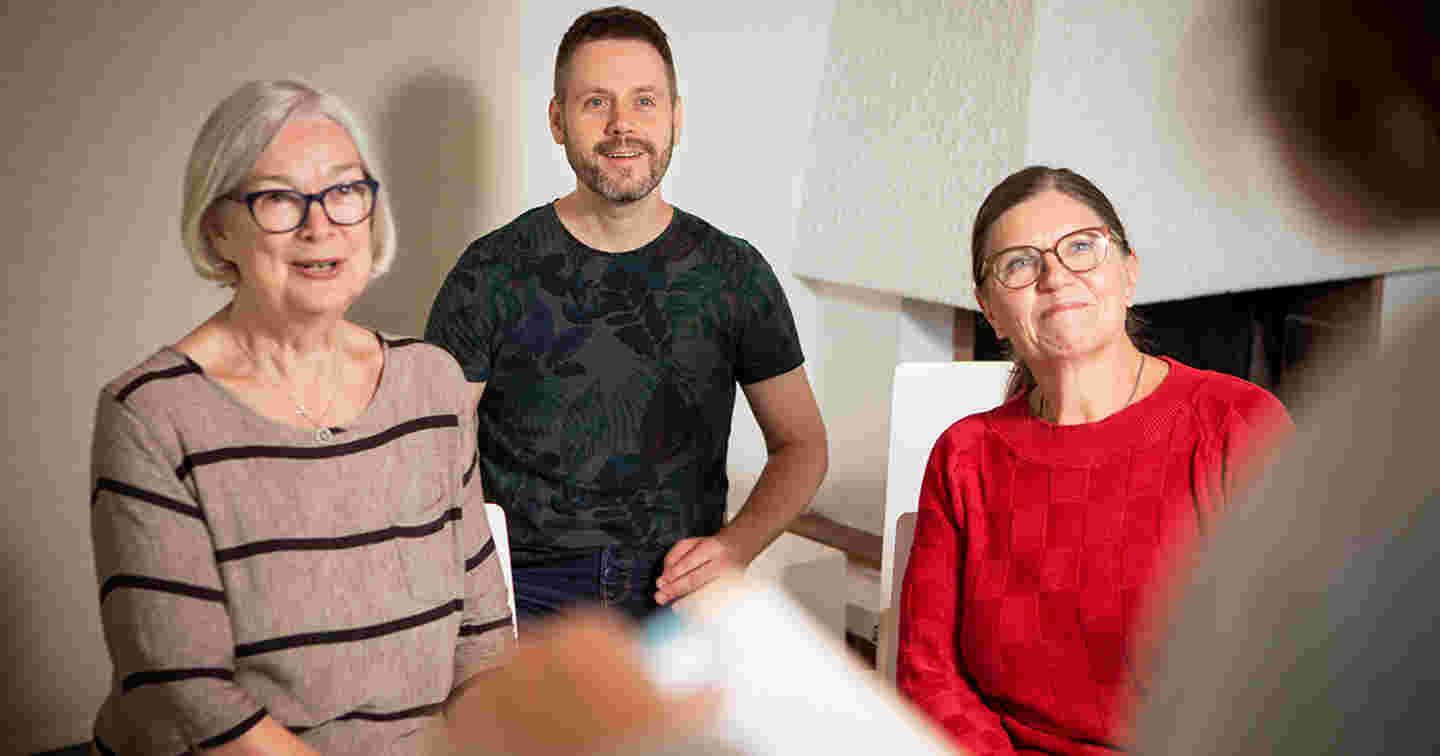 Photo: Eeva Anundi / Suomen Punainen Risti
The Finnish Red Cross organises activities and training supporting the well-being and coping of family caregivers across Finland.
Family caregiving activities
We organise various activities at dozens of locations across Finland. The activities across Finland have taken shape according to the needs and wishes of family caregivers and they are constantly developed according to the specific characteristics of the regions.
To a family caregiver of a child, partner or parent, we offer:
Peer support
Well-being days
Volunteer friends
Versatile guidance, practical advice, psychosocial support
Recreational and group activities arranged by volunteers
Training for family caregivers
Medical and practical care at home
The course provides information about practical skills needed in home care, such as health maintenance and promotion as well as illnesses and their treatment. The course also provides an overview of first aid skills, home accidents and their prevention and the available social and health care services. The course is tailored according to the target group.
Everyday well-being
The course consists of several meetings, each lasting a couple of hours. The course contains an initial physical condition assessment to chart the well-being of participants. It also introduces various forms of exercise and offers discussion and guidance on well-being, coping and health. The course is tailored according to the target group.
Family caregiver/family member as a health care client
Visiting the doctor can sometimes feel difficult. This training explains how to prepare for a doctor's appointment and what kind of things should be brought up with healthcare professionals.
Well-being days
Everyone needs some time for recreation and pampering themselves. In addition to recreation, the Red Cross well-being days for family caregivers offer the opportunity to meet other caregivers and discuss you coping as a family caregiver together with professional trainers.
Welcome!
More information about family caregiving activities:
Supporting families with a family caregiver
Look for trainings and activities in your region (in Finnish):
Helsinki and Uusimaa
Southeast Finland
Western Finland
Oulu
Satakunta
Savo-Karelia
Southwest Finland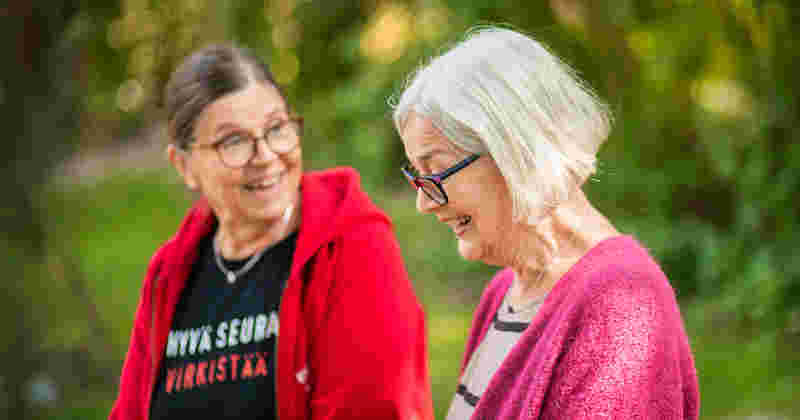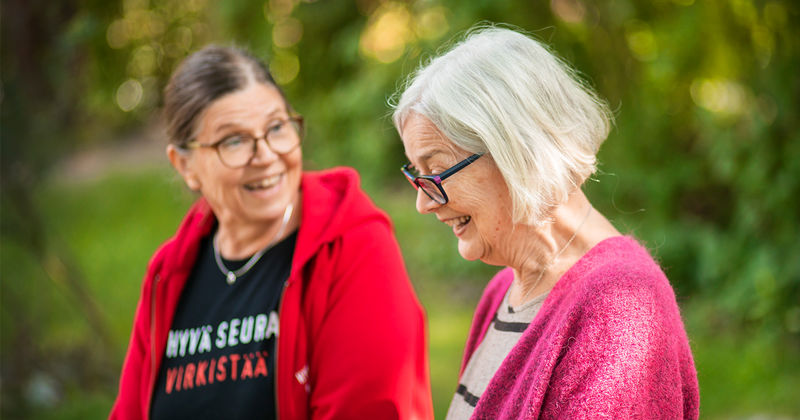 Family caregiving in Finland