Photo: Susanna Kekkonen / Punaisen Ristin Läksyhelppi
Join us as a volunteer to support the immigrant work of the Finnish Red Cross!
The Red Cross volunteer activities are multicultural and welcome anyone who identifies with the Red Cross values. The activities bring together people with various kinds of backgrounds. As a volunteer, you can promote equality and build a diverse society.
There are volunteer activities to support refugees and immigrants in many localities. Find out about the types of activities, sign up or ask for more information at your local Red Cross district office or branch.
Find your place as a volunteer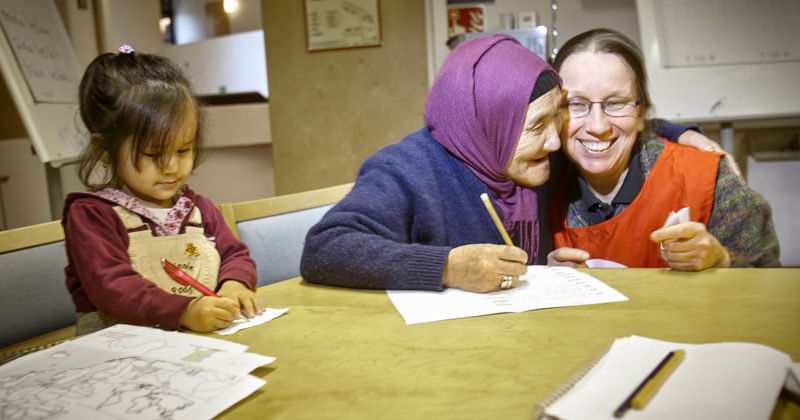 The Finnish Red Cross supports immigrants