Why should I donate money instead of goods to Ukraine?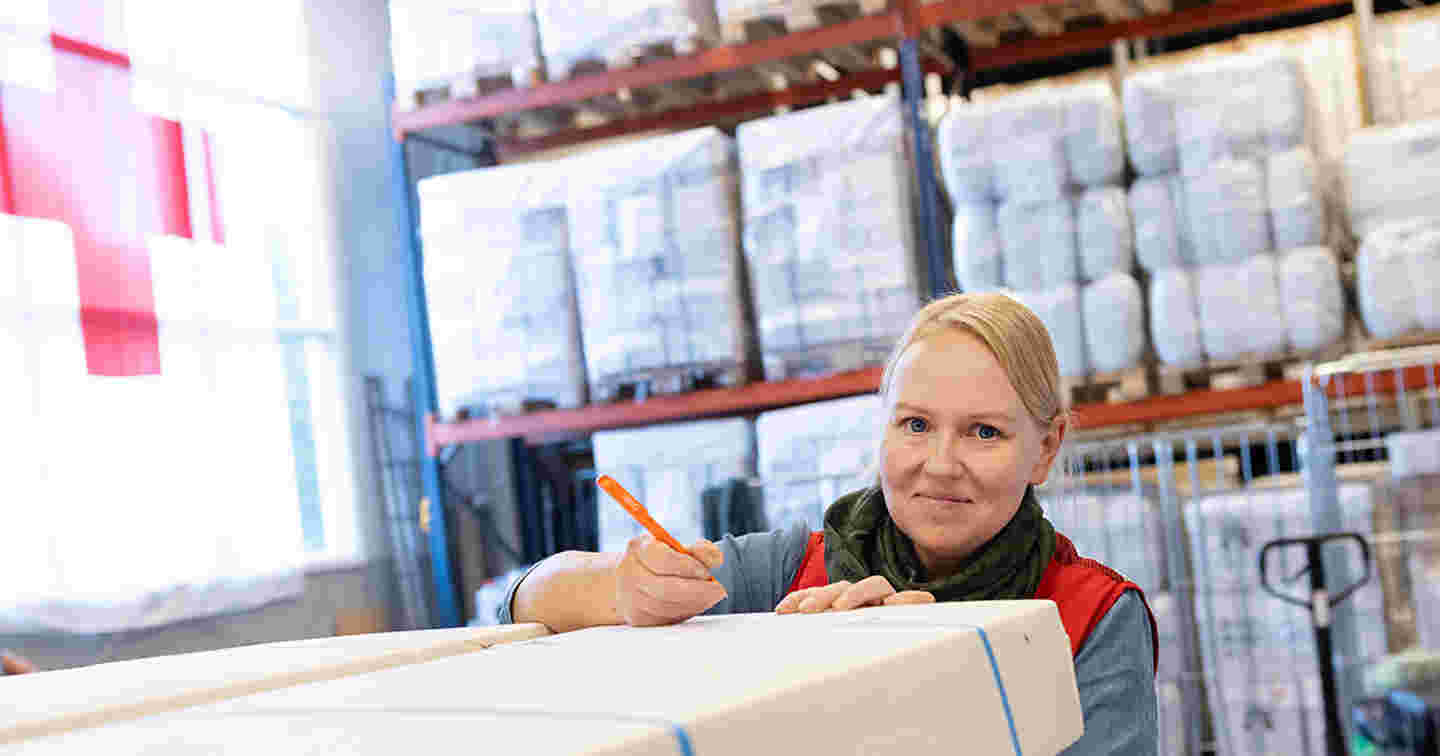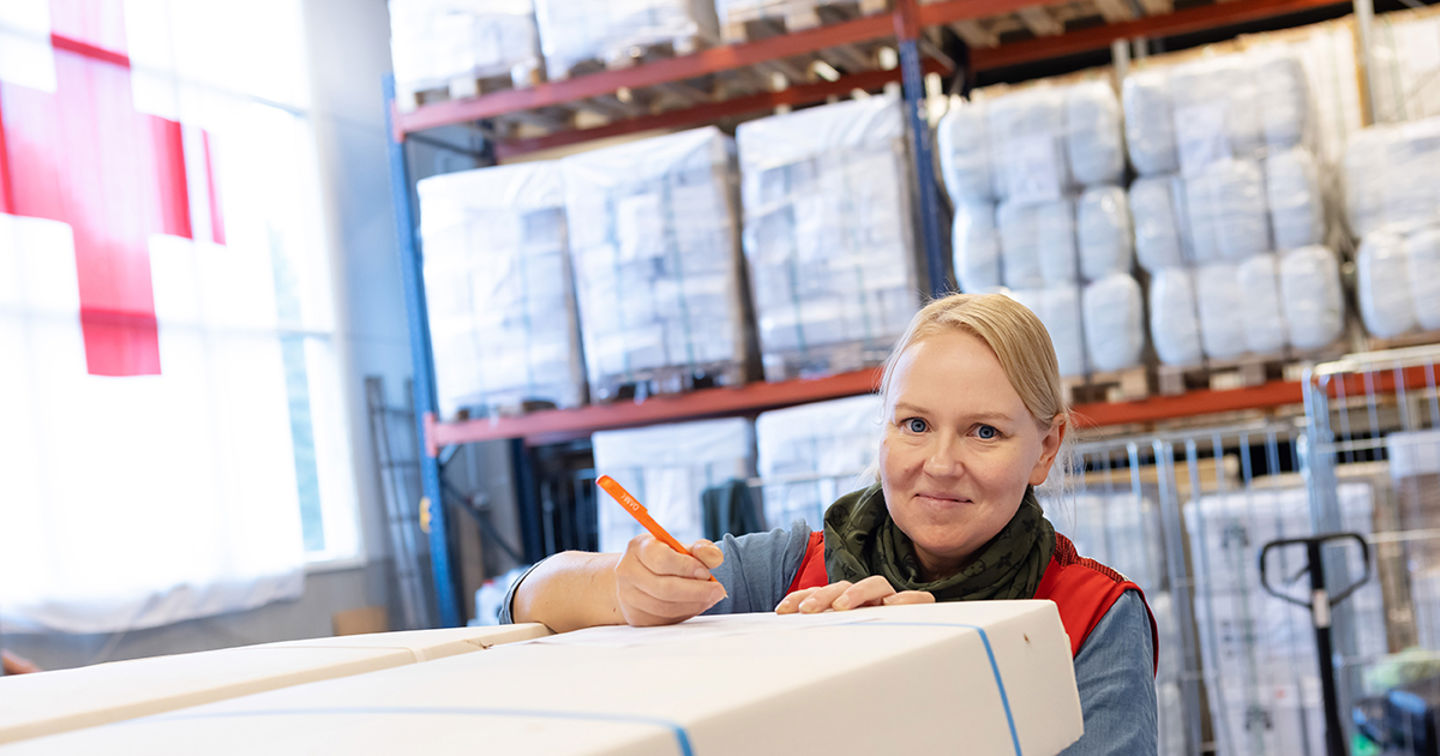 Photo: Laura Vesa / Suomen Punainen Risti
The Red Cross helps in times of accidents or crises in Finland and abroad.
Right now, the conflict in Ukraine is stirring up great concern and a desire to help in all of us. Why is the Red Cross currently not accepting clothing and material aid for Ukraine?
Priority is given to the needs expressed by the local people
The Red Cross is currently not accepting donations of goods to Ukraine and will not forward any donated goods. Instead of goods, we are asking for donations to our Disaster Relief Fund.
The work of the Red Cross is always based on the assessment of the situation by those in need. What do the people affected by the crisis themselves say that they need? What kind of messages do we get from Red Cross workers and volunteers in the field?
When you donate money to the Finnish Red Cross's fundraising campaign for Ukraine, we will direct the funds to the Red Cross's extensive international relief operation in Ukraine and the surrounding areas. We always send help at the request of the Red Cross operating at the location.
On site, help is delivered by the local Red Cross and the International Red Cross. They are already operating in Ukraine and its surrounding areas. They have been active in the region for a very long time, even before the conflict escalated, and are familiar with local conditions and the need for aid.
Donated funds provide exactly the help that is most needed
Monetary donations allow us to react quickly and provide the specific help that people need at that moment. By listening to local needs, we ensure that the right amounts of the right supplies are distributed in the field and that aid goes to those who need it most.
We coordinate our aid with the authorities and other organisations in each country to complement each other's relief efforts and avoid any overlap.
Transporting small quantities of goods is time-consuming and expensive
The acquisition, transport and distribution of aid supplies in difficult circumstances require careful planning.
At the Finnish Red Cross, this work is carried out continuously at our logistics centre in Tampere. We use donations to buy and send large, uniform quantities of goods to crisis areas, or we buy them locally or from nearby areas.
The quantities of goods procured by the International Red Cross in crisis situations are very large: one million identical blankets, for example.
Sorting, storing, transporting and distributing small quantities of goods, known as general cargo, is time-consuming and expensive.
Monetary donations help us procure the aid supplies and equipment as close as possible to the people in need. This makes it less expensive to send and transport the goods. From Finland, we send equipment and quantities of supplies that are sensible to ship from further afield.
By sourcing supplies as locally as possible, we can support the local economy, which is often hit by the crisis. Monetary donations also help us to be more environmentally sustainable.
It is easier and quicker for the aid workers to distribute aid on site when they know what kinds of goods they are distributing. The distribution of aid is also planned to ensure that it reaches those who are most vulnerable as well as possible.
Donations make it possible to help in many ways
Monetary donations not only make it possible to distribute aid supplies, but also to provide other vital aid needed in crisis areas. The Finnish Red Cross often sends professionals from different fields to support international aid operations, such as logistics and communications professionals in the Ukraine crisis.
In crisis areas around the world, emergency aid can take many forms, such as first aid training for volunteers, cash grants for families to buy food or a field hospital and its staff.
We understand and appreciate your concerns and your desire to help
In a rapidly changing conflict situation, getting help to its destination is very difficult. In extreme situations and when borders are congested, uncoordinated aid may even be harmful.
Sorting, storing, transporting and distributing unplanned aid takes time that the recipient would otherwise spend helping those affected by the crisis. Therefore, unplanned aid arriving in small quantities can slow down the efforts of aid workers.
The International Red Cross and the Ukrainian Red Cross have asked people to donate money to the coordinated aid operation, rather than individual donations of goods, food and clothing.
Particularly in conflict situations, the needs for aid can also change unexpectedly. It is not possible for people on the run to carry large quantities of goods with them. On the other hand, even a change in the weather conditions alone can mean that the form of aid needs to change.
Donations allow for flexibility in changing the form of aid, so that the aid acquired is not wasted.
We appreciate your desire to help. Help will be needed in Ukraine for a long time to come. Instead of goods, we are asking for donations to the Disaster Relief Fund.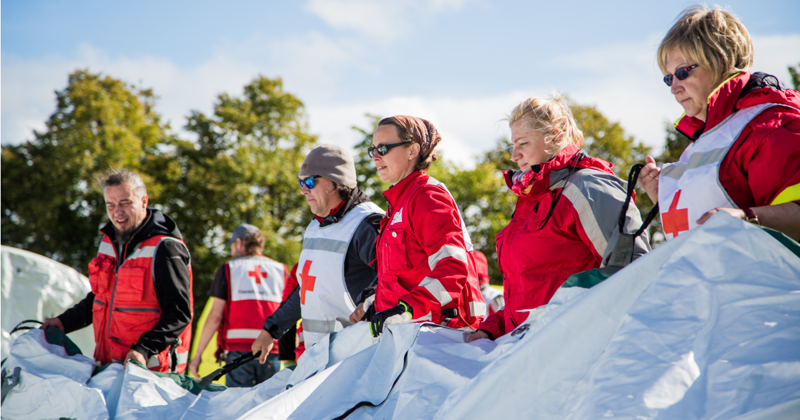 Donate to the Disaster Relief Fund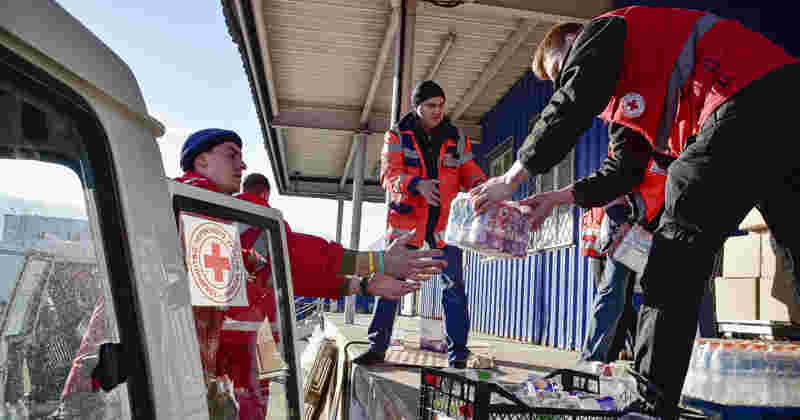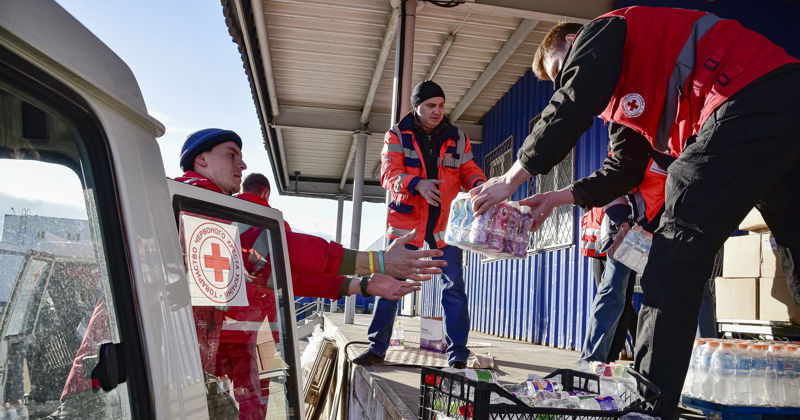 The Red Cross is helping in Ukraine