5 experiences – what volunteering feels like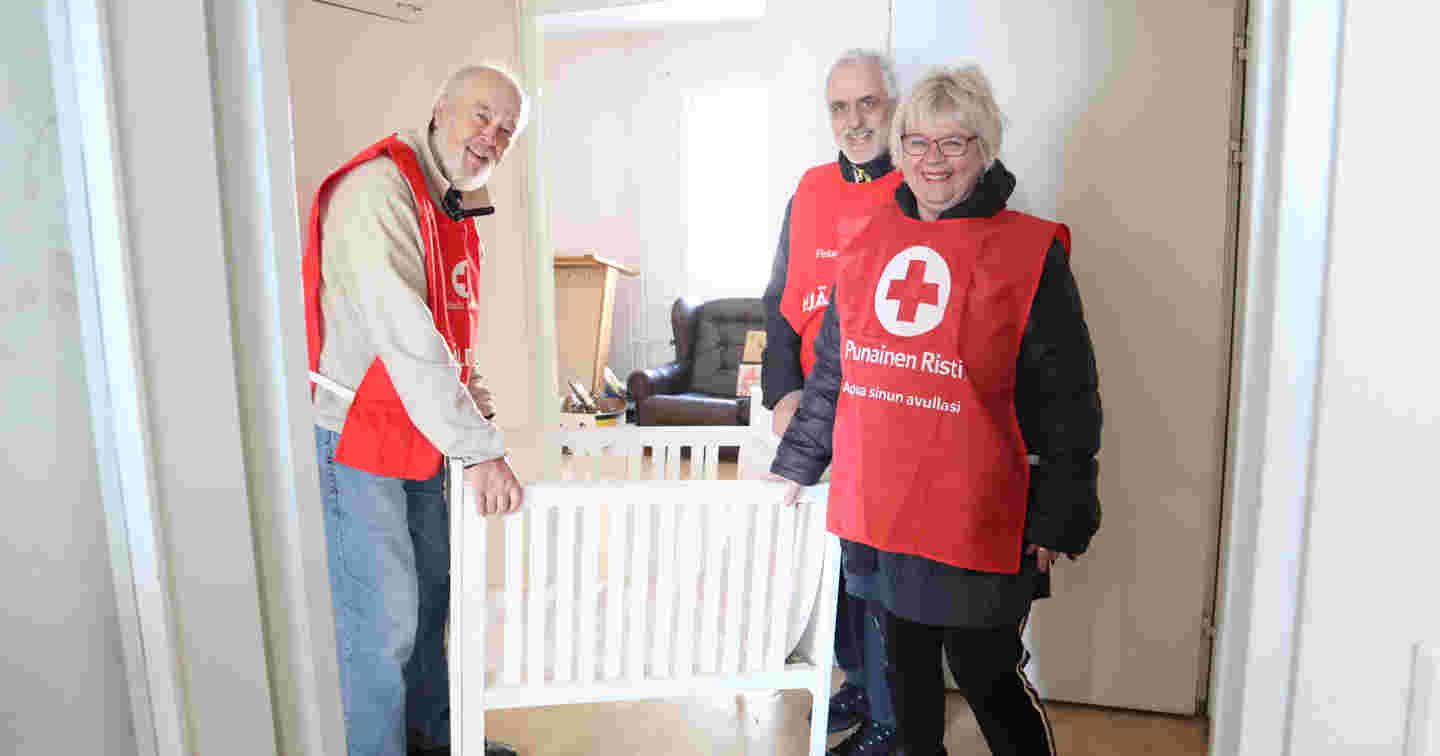 Photo: Amelia Bondegård / Finlands Röda Kors
You can volunteer with the Red Cross in many different ways.
Volunteers are the main power of the Red Cross. They help amidst crises and accidents and support people of all ages in their everyday lives or when life gets hard. But what does volunteering feel like?
Helping people fleeing Ukraine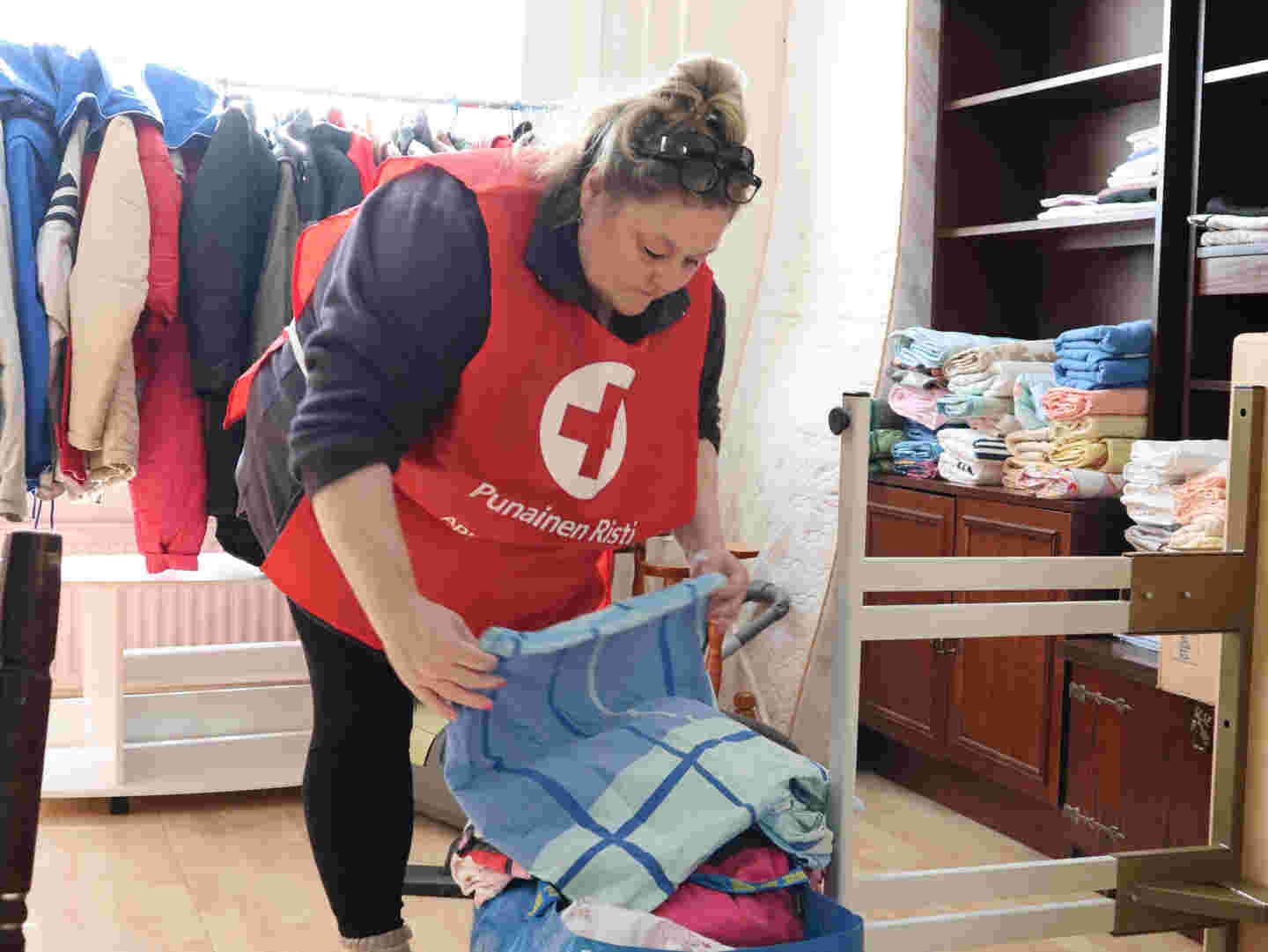 Susan Holmberg believes that it is important to help people in need.
Photo: Amelia Bondegård / Finlands Röda Kors
"When there's a big crisis, you just have to help people who are struggling," says our volunteer Susan Holmberg.

Inspired by this idea, dozens of volunteers from around Kimitoön set to work last March to clean and furnish homes allocated by the municipality to people fleeing Ukraine.
The joy and gratitude of those helped has felt immensely good.
There are now as many as 17 homes for Ukrainians in the municipality, equipped with donated furniture and supplies.

"The joy and gratitude of those helped has felt immensely good and motivated me to keep helping. It's nice to be of use."

"A lot of volunteers have come forward to help, and many of them have asked if there is anything else they can do to help. Many have been moved by this situation. Helpers have also made new friends through volunteering."
Volunteering in multicultural activities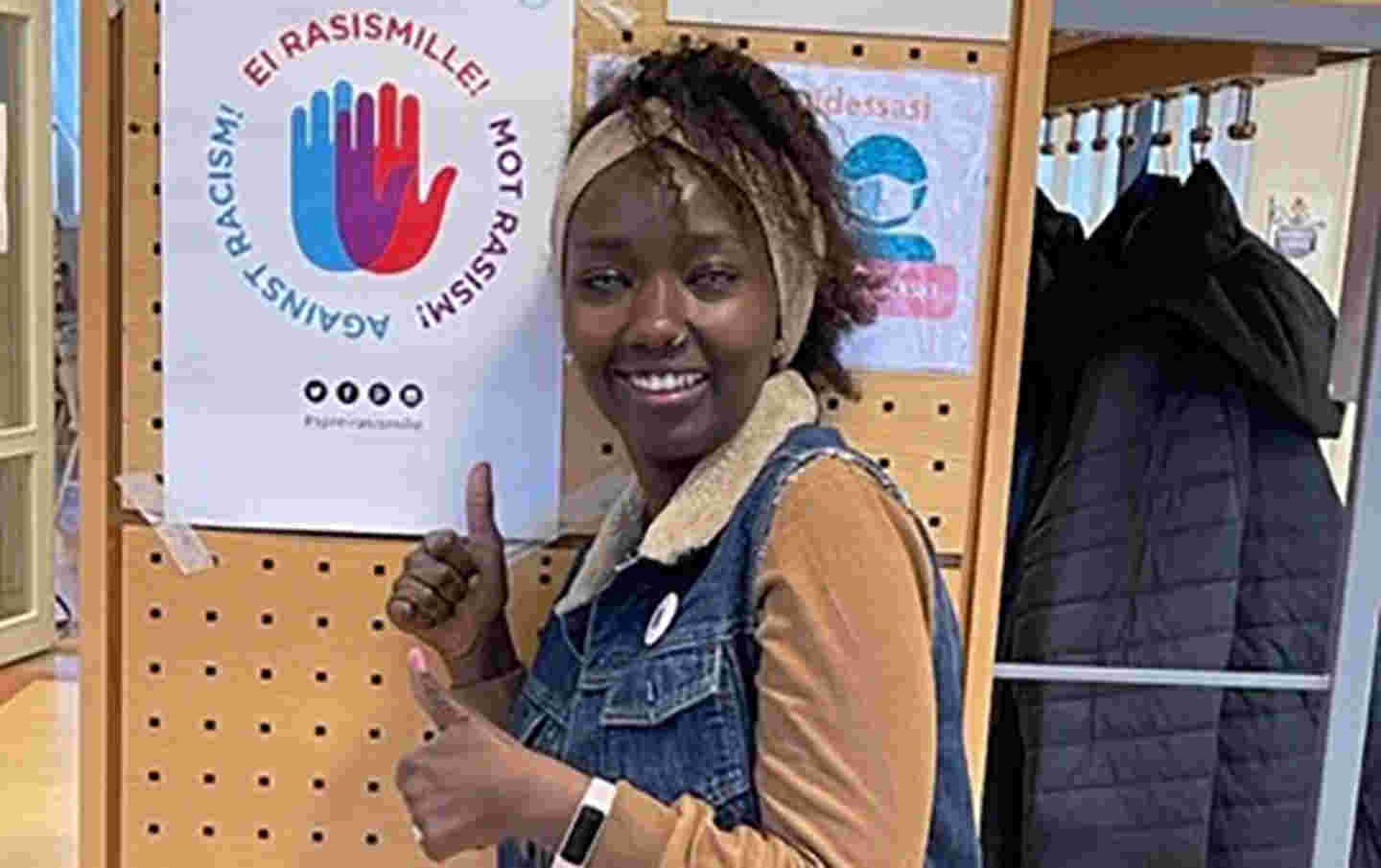 Emily Mungai likes the open and cheerful atmosphere of the volunteer café activities.
"I moved to Finland in 2020, a year marked by the coronavirus pandemic. Pretty soon I started volunteering for the Red Cross and quickly got an internship related to my studies at the Pori branch," says Emily Mungai.
"The café is an open, multicultural meeting place, like travelling around the world while drinking a cup of coffee and playing dominoes. It's great! Red Cross Café is open to all, with no restrictions."
My self-esteem has improved as a result of volunteering.
"It's a place where anyone can meet anyone: young and old, locals and foreigners. Everyone has a good time together."
"In addition to gaining a variety of knowledge and skills, my self-esteem has improved as a result of my internship and volunteering. I feel that I am now better able to help others."
Helper of lonely people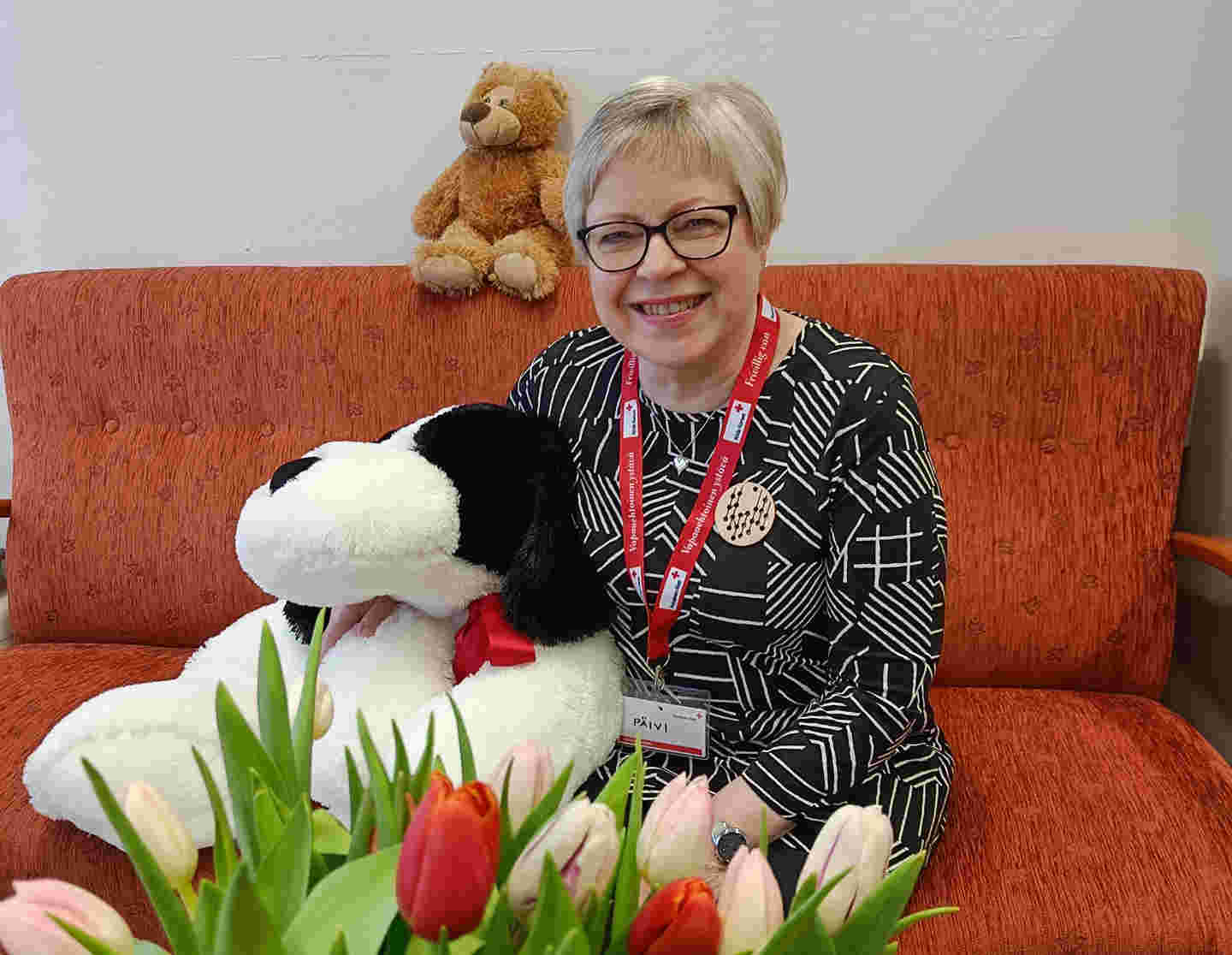 Experienced volunteer Päivi Uusitalo considers helping the lonely an important task.
"It is touching when a person feeling lonely has no one to visit them. That's where we volunteer friends play a particularly important role," says Päivi Uusitalo, who has been a volunteer friend for many years.
It adds a lot of meaning to your life.
"Friend activities have remained a part of my life through all the changes in my life over the past 11 years, and even after moving to a different municipality. I'm now in charge of friend activities in Hämeenlinna."
"Through friend activities, it is possible to meet people you might not otherwise meet in your everyday life. It adds a lot of meaning to your life."
A first aid volunteer is constantly learning new things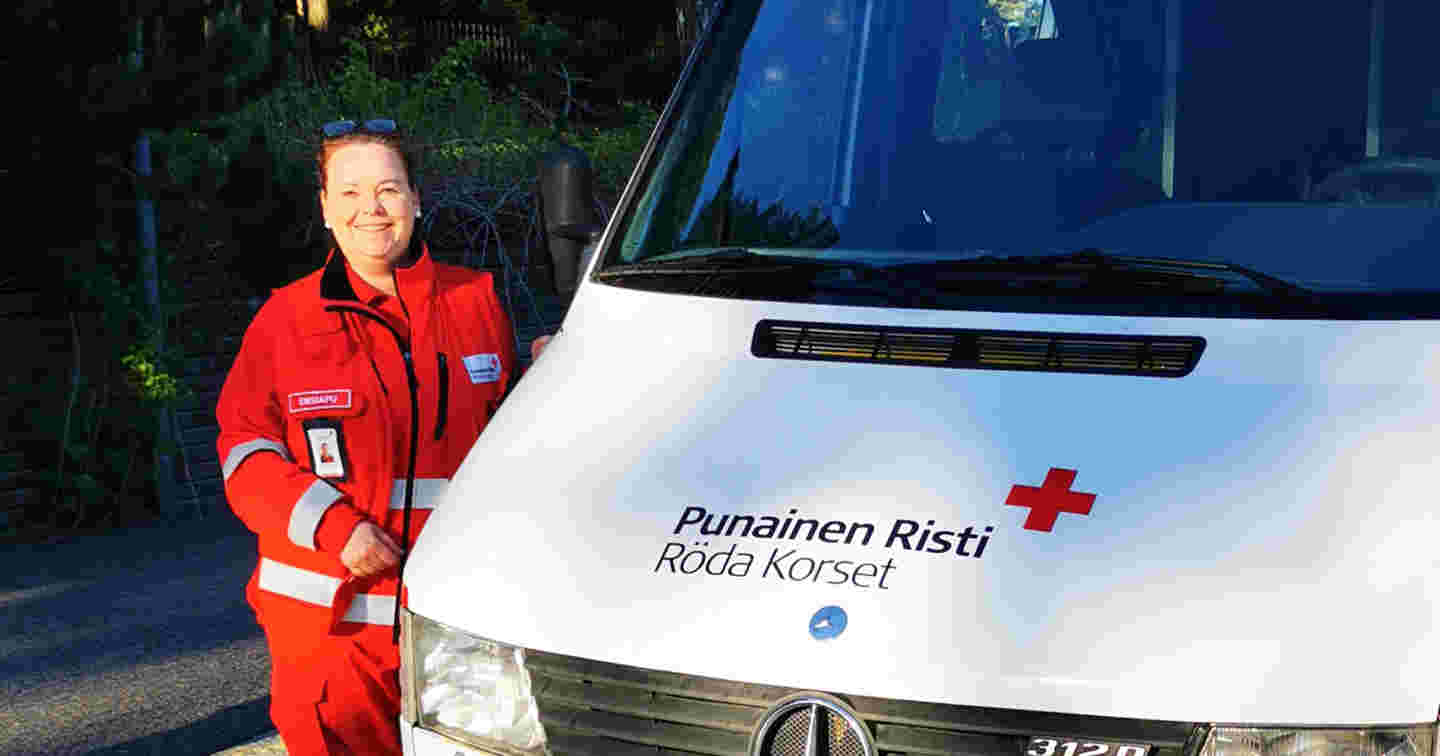 First aid volunteer Minna Malminen wants to help in a concrete way.
"Before I joined the first aid group, I came across an unconscious person on the street. I wasn't sure if I could do anything. Luckily, the person regained consciousness, I called 112 and the ambulance came. However, I thought that this is not a feeling I want. Now that I have trained and know what I am doing, my threshold for helping has changed," says Minna Malminen, who is a first aid volunteer in Helsinki.
"I spend my days working at a computer and wanted to do something concrete. I wanted to go through all the courses straight away so that I could become a first aid volunteer."
I like it when I see that a person receives help.
"Now I'm on duty at fairs, concerts, school graduations and other events. I also work for the Emergency Preparedness Unit of Helsinki, which is called in by the authorities in case of a fire, a search and rescue operation or a water outage, for example."
"I like it when I see that a person receives help, even if all I do is put on a plaster. I haven't had any unpleasant encounters; everyone has been happy about us being there to help."
"The need for psychosocial support has clearly increased since the pandemic, especially among young people. Things have changed in school graduations; it's not necessarily just alcohol anymore. On the other hand, many young people just come and talk to us and tell us that we are doing a good job. It is important to simply be there."
"I've also made new friends. At group evenings and while volunteering, you meet a lot of people who have been involved for a long time, and you always learn something new from them."
Food aid is about working together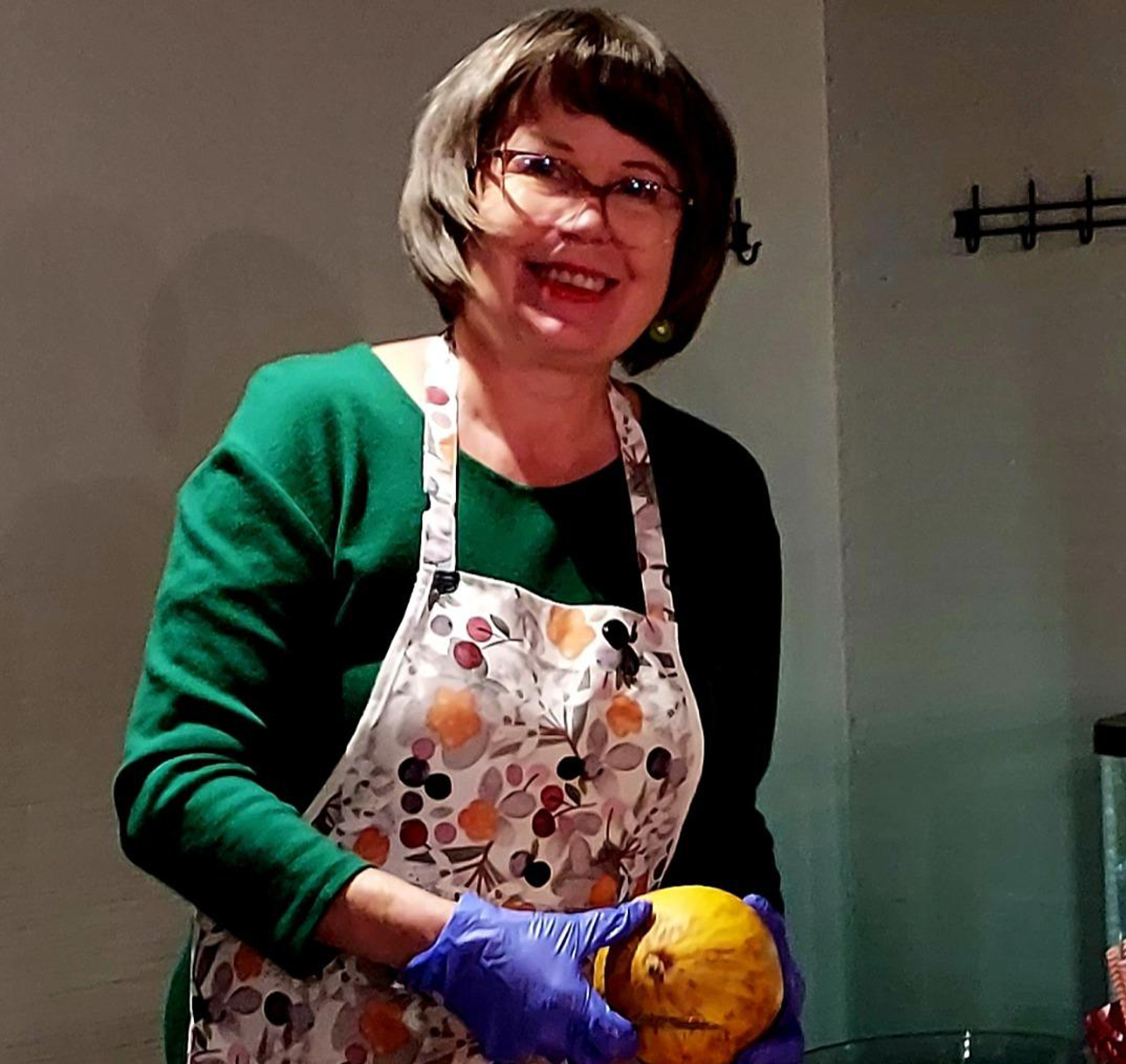 Tarja Sipilä helps other volunteers sort fruit and vegetable waste from shops for food aid.
"The most touching moments for me as a volunteer have been my encounters with children and families with children. When children get to feel fruit and bell peppers, for example, and get excited about them and cooking. Not everyone has the opportunity to buy fruit and vegetables otherwise," says Tarja Sipilä.
I see how the distribution of food helps.
Sipilä helps other volunteers sort fruit and vegetable waste from shops for food aid in Sea Lapland.
"I see how the distribution of edible waste from shops helps a wide range of people in different life situations, such as people in need of food aid, mental health rehabilitees, people with eating disorders, children, young people and older people. As a volunteer, I get to work on the promotion of health and mental health, and also do preventive work."
"The sorting of edible fruit and vegetable waste would not be possible without the cooperation of various parties. In addition to sorting, what motivates me to volunteer are the social encounters."
"Food is very much about community and working together. Chatting while cooking is natural: when you have something to do with your hands, it's easy to share what's on your mind."