Become a link in the Chain of Aid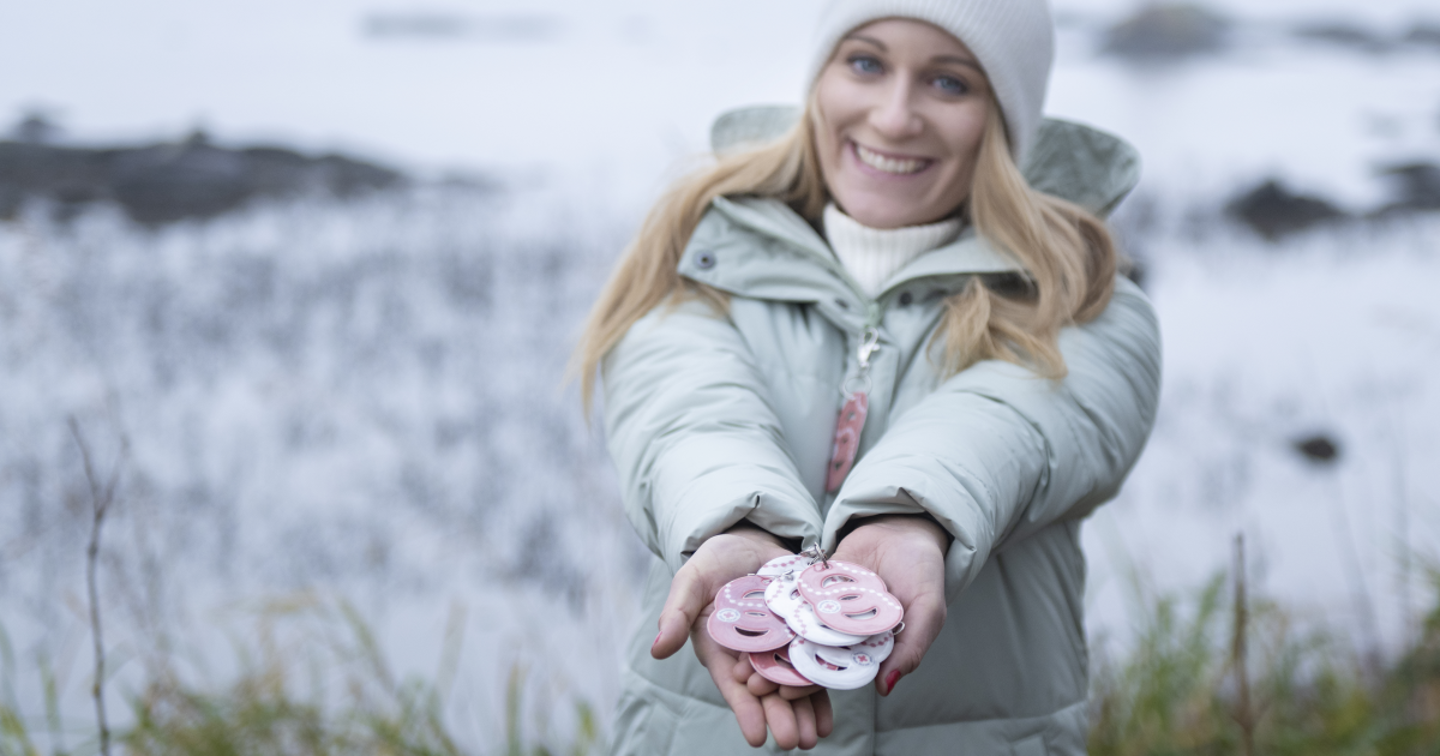 By purchasing the Finnish Chain of Aid reflector, you contribute to ensuring that no one is left alone in times of need.


The Finnish Chain of Aid reflector is now available. The proceeds from the reflector sales are directed through the Finnish Red Cross Disaster Relief Fund to help the most vulnerable people in Finland and around the world.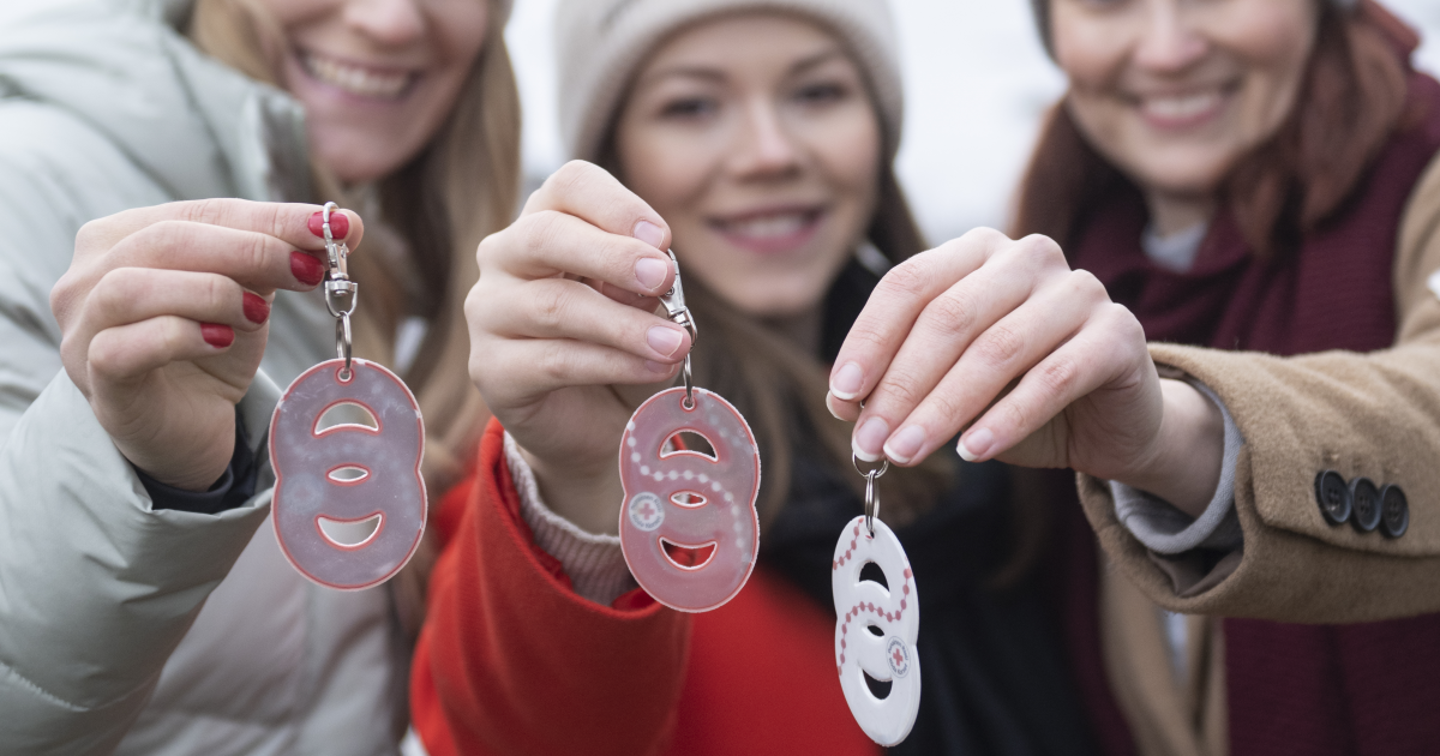 How to become a link in the Chain of Aid
The reflector is sold by S Group grocery stores (Prisma, S-market, Sale, Alepa Food market Herkku), Tokmanni stores and selected museums: Heureka, Didrichsen, Turku Art Museum, Temppeliaukio Church souvenir shop and Science Centre Luuppi.
You can also buy the reflector in the online shop of the Finnish Red Cross. The reflector price is €5.
The Chain of Aid reflector has the right to use the Key Flag Symbol
The reflector offers everyone the opportunity to help. A reflector given as a present joins your friends and loved ones into the Chain of Aid and promotes their safety.
According to the Finnish Road Safety Council, wearing a reflector improves the visibility of a pedestrian many times over. Although people are legally obliged to use reflectors, only half of pedestrians wear one. In other words, a Chain of Aid reflector given as a present will likely come in handy.
The reflector is a Key Flag Symbol product and meeting both legal requirements and quality standards. As a Finnish design product, it also offers a way of supporting Finnish jobs.
Krista Kosonen is the face of the Chain of Aid campaign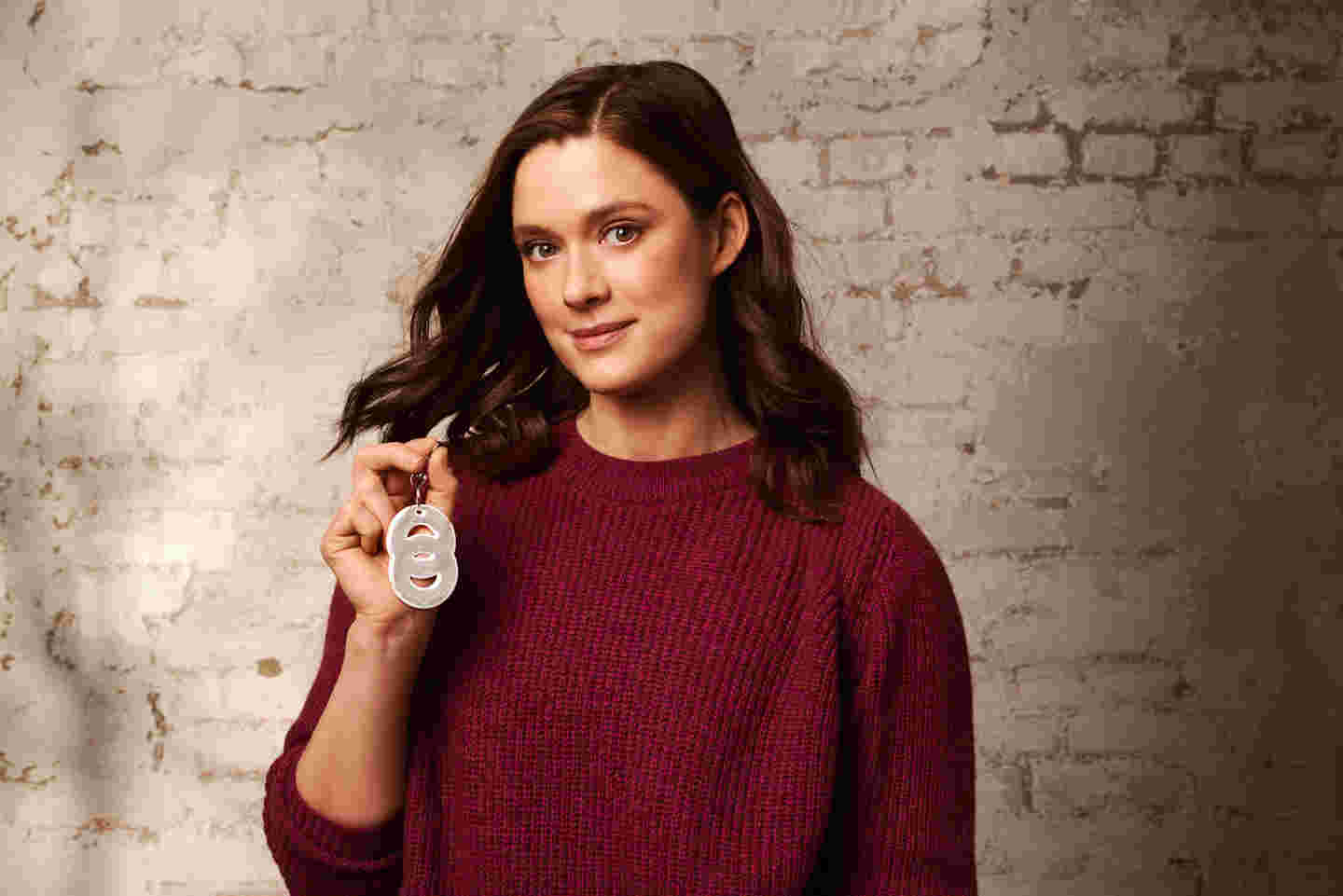 Näyttelijä Krista Kosonen antaa kasvot Avun ketju -kampanjalle.
Photo: Sara Lehtomaa / Suomen Punainen Risti
"I feel it is our responsibility to help one another when we have the chance," Krista Kosonen summarises.